LONGINES graduation | "Radu Irimescu – 1936"
Student-pilots of the Aviation Officers School – Bucharest (Cotroceni) received at the graduation from 1936 a beautiful Longines chronograph watch, special order of the Marine and Air Ministry (M.A.M.) from that time – eng. Radu Irimescu, valuable pilot in the First World War, important political figure and general-commander at that time but also USA ambassador in the following years.
I have the chance, through the amiability of a collector, to present some pictures of such a watch, kept from his grandfather, aviator-commander Traian POPTEANU who received it at the graduation of the School, in 1936!




After the graduation as aviator-junior lieutenant, Traian Popteanu was distributed as pilot of bombers within the Squadron 1 – Iasi (1936-1939) and then during 1939-1944 (promoted lieutenant) at the Hydro-aviation Squadron from Mamaia. In June 1944 was transferred (captain) at the Civil Aviation Department within the Marine and Air Ministry (M.A.M.).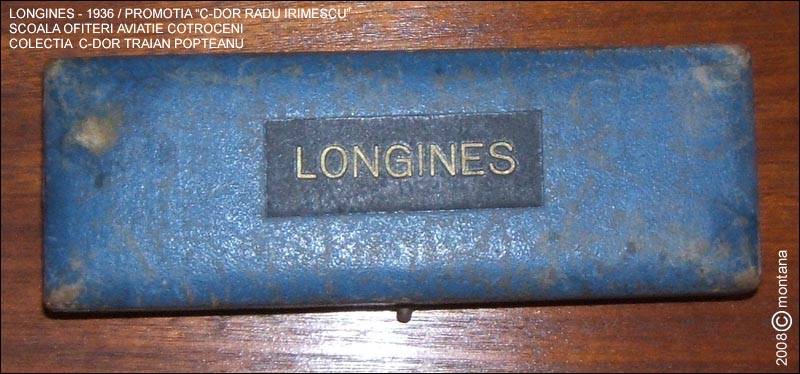 (to be continued)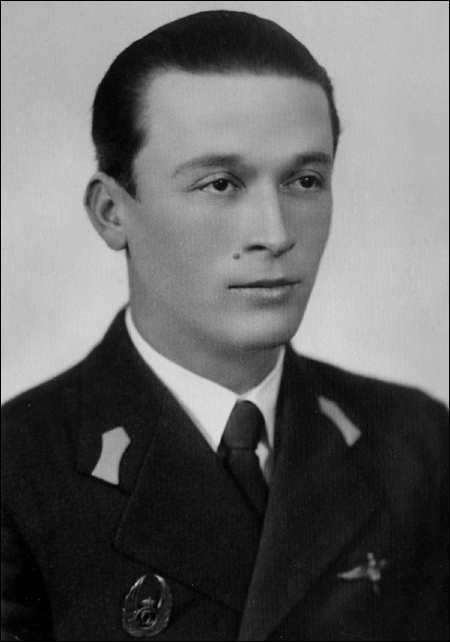 slt.-av. Traian Popteanu - promotia 1936 "Radu Irimescu" - Scoala ofiteri aviatie Bucuresti (Cotroceni)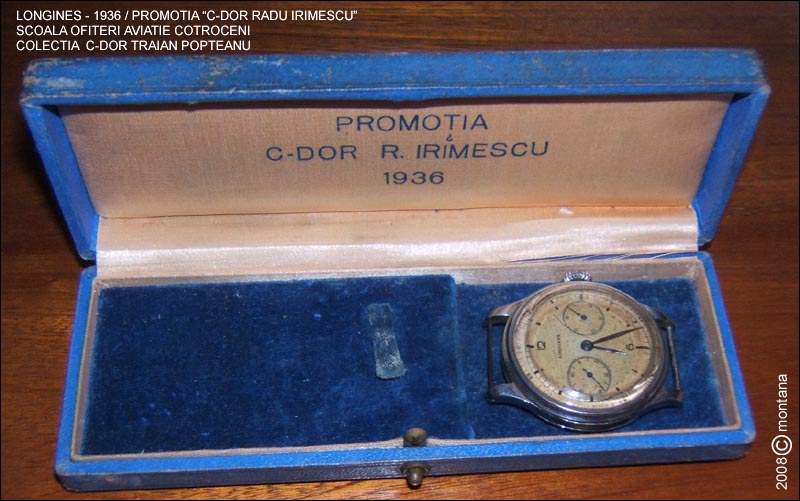 Longines 'Irimescu' | 1936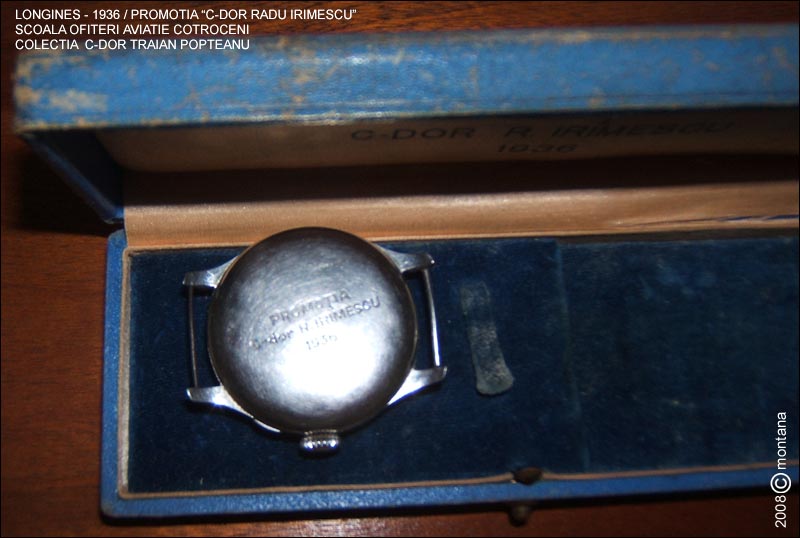 Longines 'Irimescu' | 1936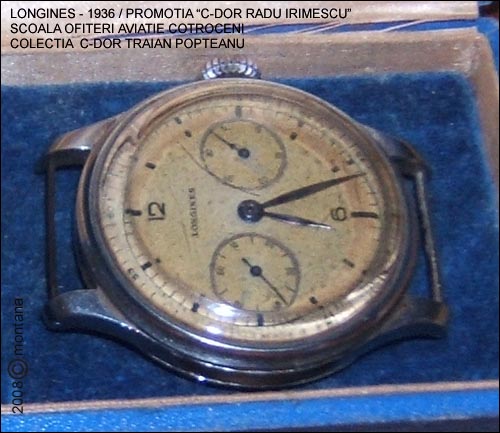 Longines 'Irimescu' | 1936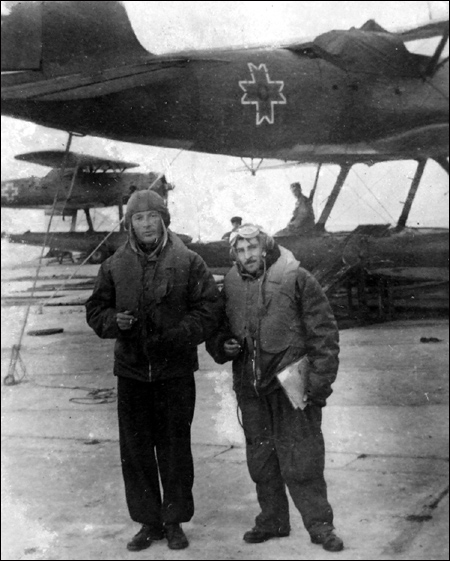 1942 | baza aeriana Hagi Bey (Odesa) lt.-av. Traian Popteanu | slt.-obs. Franklin Petrescu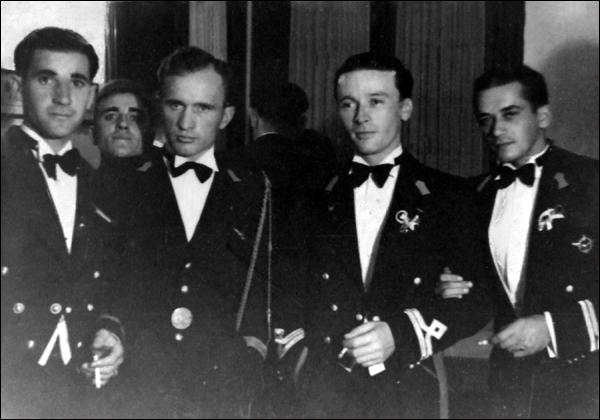 piloti Flotila Hidroaviatie | 1939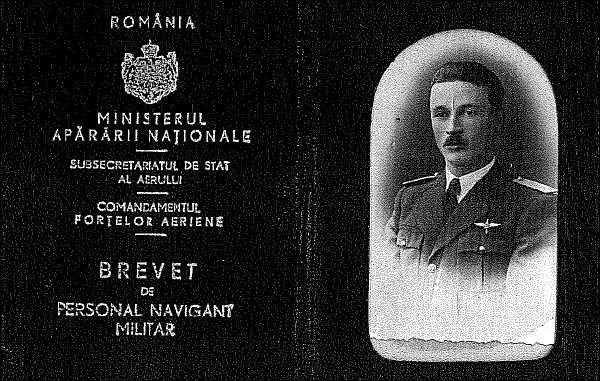 brevet av. Traian Popteanu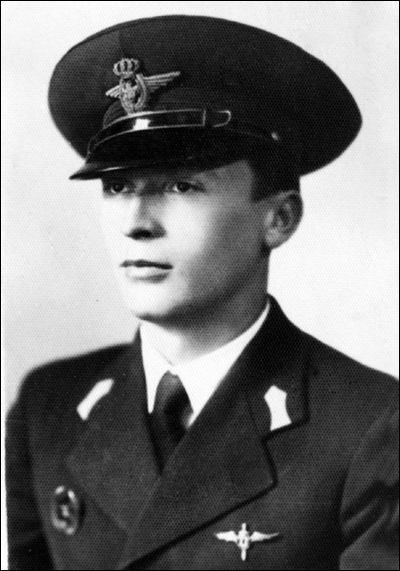 comandor-av. Traian Popteanu (n. 7.04.1912 - d. 4.01.1997)